Meet The Staff
From Travellers Guide to StariumXCV
Eloise Quepero D'Pigens
By her own admission, Eloise is the literary figure extraordinaire. She is the chief writer and editor of the Travellers Guide to Starium XCV, and it is her job to ensure that everything which could possibly be packed inside, is, and in such a manner that it is a joy to read.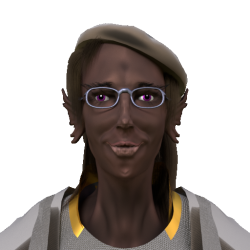 She is a native Inarian of Olivarius E11, working for twenty-six years as a travelling librarian, collecting all fashions of rare manuscripts, and reviving knowledge thought to be lost. Shocked at the revelation that all her findings were simply to be locked away in private collections, she started compiling this text of everything ever known in a bid to ensure it was fairly shared amongst the peoples, sentient and otherwise, throughout Starium XCV.
Sometimes Darshana think greatest challenge to K'dvan teaching is keeping patient with Eloise!
- Darshana
Elder Darshana
While Eloise brings distinct flair to the project, we must rely on the Urix Elder Darshana for her great experience and wise insights. She hails from the homeworld of her people, Azar and is there revered as a K'dvan scholar.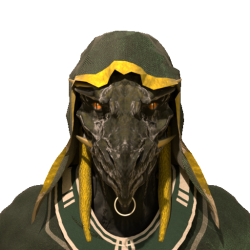 While many Urix, particularly the Elders, are exceptionally insular if not secretive, Darshana found that her calling lay outside of Urix society and instead with spreading the wisdom of her people and in collecting together the knowledge of others, a goal which is aligned very closely with the Travellers Guide to Starium XCV.
Certainly one of the greatest benefits to have come from the Urix joining the Concordium, is the great wisdom and insight shared by their Elder, Darshana. I am honoured to count her among my friends.
– Conleth
Conleth, Historian to the Concordium
This ancient Ursian scholar is probably the oldest sentient being in the Concordium. His own experiences span at least a century if not two, while he has written records at his disposal which stretch back millennia.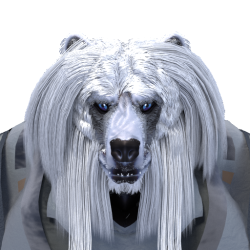 Undisputedly one of the most well read and wisest people, even the powerful Concordium ministers take heed when he speaks, and the Chancellor is known to visit regularly for advice on matters important to the entire galaxy.
Unfortunately we were unable to recruit him full time to work on the Guide, but his extensive knowledge and boundless curiosity have been lent to this project very willingly, and it would be no exaggeration to state that the vast majority of works listed within were, if not written, then at least found by him.
While I have tried very hard above, I cannot properly put into words the importance of Conleth's involvement with the Travellers Guide to Starium XCV. Quite honestly, without his patronage this entire project would number just a few pages.
- Eloise Quepero D'Pigens